The Schaeffler Group's INA brand has proven itself for creative application solutions for decades. The main aim of them was great engineering and manufacturing expertise and a strong customer focus. , INA bearing provide prompt deliveries and extremely competitive pricing. among so many bearings available which are providing  immediate dispatch from multiple stock locations worldwide. Talking about the history of the company, it was first established in the year 1946 by Dr. Georg Schaeffler, with his brother Wilhelm. Georg Schaeffler's had a very inventive spirit and apart from this his will to succeed have added a distinct and permanent part of corporate culture in more than 35 plants worldwide.
With the presence of the company in the worldwide whether as a national company, regional office, or technical representatives, INA ensures constant communication with their customers. For the call of the costumers INA bearing provides products on stock to the schedules. Special bearing designs can also be catered for through our engineering departments.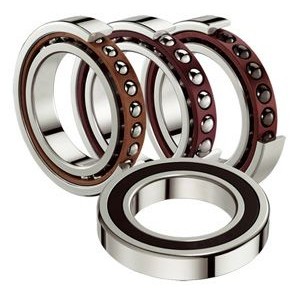 The company response to the market through the structure of the products which includes Automotive, Industrial and Distribution divisions, as well as their further subdivision into sectors. The best point of the company is that they show their work in speed and flexibility. Also, the questions, information, requirements and requests from the customers quickly reach the persons who can deal with the issues raised as quickly as possible and make the necessary decisions.
Moving on to the careers in the company, the INA Bearings group currently employs approximately 28,000 people worldwide. Almost 7,000 of these work at company headquarters in northern Bavaria. With nearly 40 manufacturing plants and a sales network extending across every continent, INA ensures that all customers receive expert advice and prompt deliveries from a location appropriate to their area. The INA product range inludes needle roller bearings, linear solutions, actuation systems and engine components.
INA has its branch in India named as INA Bearings India Pvt, Ltd. which is engaged in the production and sale of bearings, cages, and engine elements to industrial and automotive markets in India. It offers plastic and steel cages, drawn cup bearings, and engine components. The company was founded in 2000 and is based in Pune, India. INA Bearings India Pvt, Ltd. operates as a subsidiary of Schaeffler KG.
The recent development says that Schaeffler Group has invested heavily in research and development, most recently in new R&D centers in Germany, Asia and North America. INA brand products are used in the Schaeffler Group's automotive division for applications in engines, transmissions and chassis and in its industrial division. INA has unmatched expertise in forming precision products. This know-how allows efficient, customized solutions at an excellent price/performance ratio. In the industrial division, four business units for production machinery, power transmission and rail technology, heavy industry, and consumer products drive the Schaeffler Group's INA and FAG brands joint business. . All over the world, the Schaeffler Group's INA brand stands for the development and manufacture of rolling bearings, plain bearings and linear guides for machine building and engine components for the automotive industry.